Background
2020 ISBDAI is a biennial symposium, which will be held on October 15 - 16 2020 in Johannesburg. The symposium will focus on the frontier topics in the theoretical and applied Data Science, Cloud Computing, Mobile Web, IOT, CS and AI subjects. It is organized by IETI and IDSAI and INWASCON and University of Johannesburg (South Africa) and JRFM, with joint supports from Real Estate and Economics Research Lab of Hong Kong Shue Yan University, Sustainable Real Estate Research Center of Hong Kong Shue Yan University, Shandong University of Finance and Economics (Mainland China), Guilin University of Technology (Mainland China), IAOE (Austria), International Islamic University Malaysia, Department of Sport and Physical Education of Hong Kong Baptist University, Rattanakosin International College of Creative Entrepreneurship of Rajamangala University of Technology Rattanakosin (Thailand), Algebra University College (Croatia), Center for Financial and Monetary Research of Romanian Academy (Romania), University Giustino Fortunato (Italy). ISBDAI is the IDSAI official conference. As one of the leading International symposium, it aims at providing an innovative exchange platform for students, faculties, and researchers from all over the world.
Publication
Conference Proceedings will be published by ACM International Conference Proceedings Series, which will be submitted to Ei Compendex, Scopus and ACM Digital Library and CPCI / Web of Science for indexing.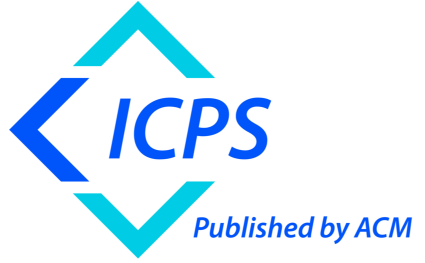 About ACM
The Association for Computing Machinery (ACM) is an international learned society for computing. It was founded in 1947, and is the world's largest scientific and educational computing society. The ACM is a non-profit professional membership group, claiming nearly 100,000 student and professional members as of 2019. The ACM A.M. Turing Award is an annual prize given by the Association for Computing Machinery (ACM) to an individual selected for contributions "of lasting and major technical importance to the computer field". The Turing Award is generally recognized as the highest distinction in computer science and thus as the "Nobel Prize of computing".
History
2018 International Symposium on Big Data and Artificial Intelligence (ISBDAI 2018) was held in Hong Kong on Dec 29 - 30 2018 (and also we have a parallel session in Guilin). Participants are from South Africa (University of Johannesburg, University of South Africa), Taiwan (Center for High Performance Computing), Hong Kong (Hong Kong Shue Yan University), Changsha (Changsha University of Technology), Beijing (Tsinghua University), Chengdu (Tencent), Guilin (Guilin University of Technology), Jinan (Shandong University of Finance and Economics), Japan (Ehime university, Meiji University), Kazakhstan (Eurasian National University), Malaysia (INWASCON), South Korea (Kunsan National University, Busan University of Foreign Studies), Sweden (56 Digital), USA (IDSAI) and etc. Conference Proceedings was published by ACM International Conference Proceedings Series, which was indexed by Ei Compendex, Scopus and ACM Digital Library and CPCI / Web of Science.
Paper Review
All submissions to the ISBDAI will be sent to at least 2 reviewers and evaluated based on originality, technical and research content, relevance to conference, contributions, and readability. The full paper submissions will be chosen based on technical merit, interest, applicability, and how well they fit a coherent and balanced technical program.
Important Dates
Submission Deadline: July 31, 2020
Notification Deadline: August 20, 2020
Registration Deadline: August 31, 2020
Conference Dates: October 15-16, 2020
Guideline
A. Author + Presenter: You are invited to submit an unpublished original work.
B. Presenter Only: Abstract is necessary to submit, it will not be published.
C. Listener Only: Attend the conference.
D. Considering the actual situation (such as COVID-19), we support virtual presentation (online speech by Skype).
E. 支持中文稿件投稿, 可以提供排版/翻译/润色服务.
Note
Organizer and Publisher need to check the quality of the papers, and they can not guarantee that all the conference articles will be published. Publisher sends all of its published materials to the indexing services. But please note that DBLP, Scopus, Engineering Village, EI Compendex, CPCI(Web of Science), etc., are all entirely separate entities from Publisher. As such, we cannot guarantee that a certain proceedings volume content will pass their review process – or, even if it does pass the review process, when exactly that volume will be indexed. They all have their own guidelines for acceptance, independent of Publisher's influence.
Journal Opportunities
Excellent papers will be recommended to the ABDC/ISI/Scopus indexed journals. All those journals' Editors are from IETI Team (IETI IDSAI IRIEM). Link.
Organizers and Supporters
Authors from the following organizations, can enjoy a 30 USD discount.
Indexing & Abstracting